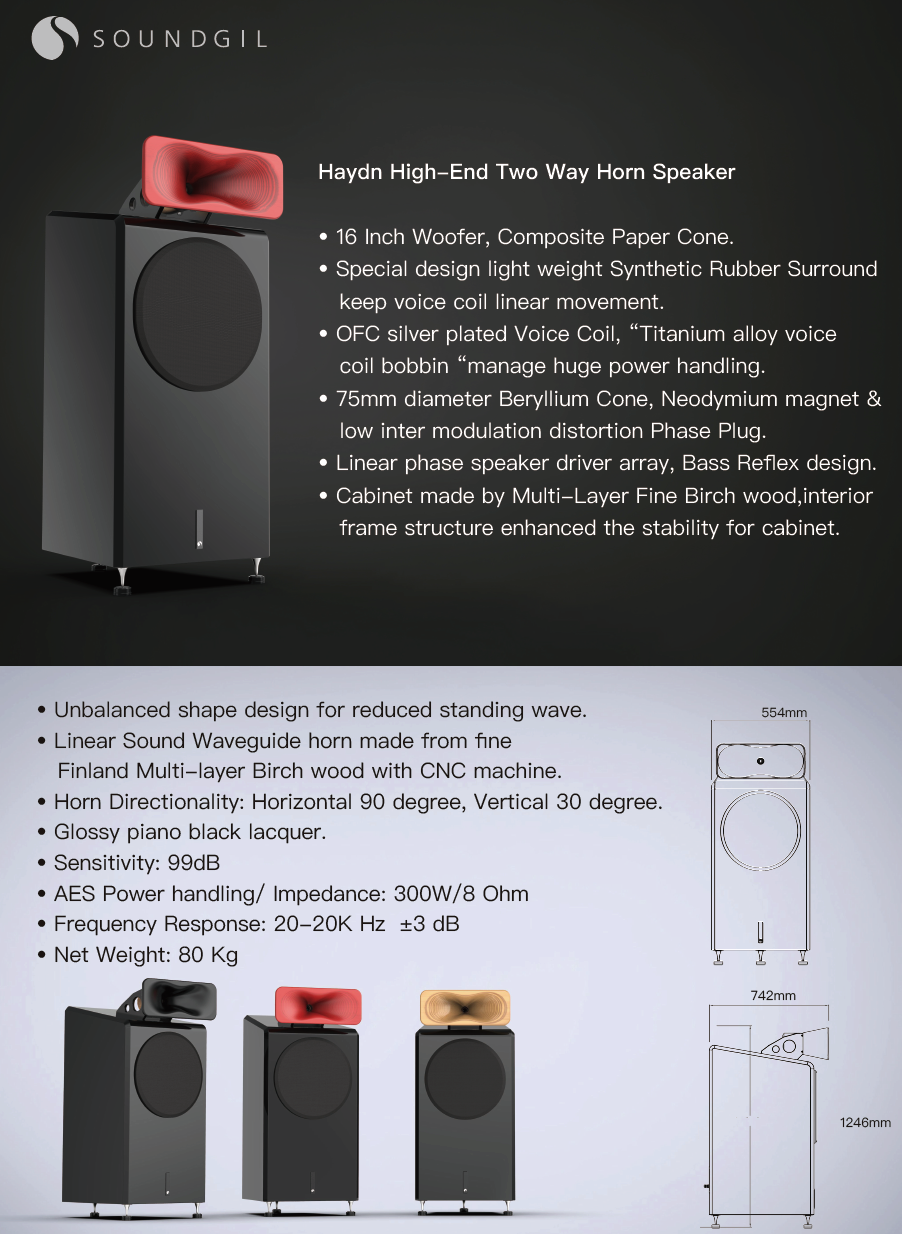 • 16 Inch Woofer, Composite Paper Cone.
• Special design light weight Synthetic Rubber Surround
  keep voice coil linear movement.
• OFC silver plated Voice Coil, "Titanium alloy voice
  coil bobbin "manage huge power handling.
• 75mm diameter Beryllium Cone, Neodymium magnet &
  low inter modulation distortion Phase Plug.
• Linear phase speaker driver array, Bass Reflection design.
• Cabinet made by Multi-Layer Fine Birch wood,interior
  frame structure enhanced the stability for cabinet.
• Unbalanced shape design for reduced standing wave.
• Linear Sound Waveguide horn made from fine
  Finland Multi-layer Birch wood with CNC machine.
• Horn Directionality: Horizontal 90 degree, Vertical 30 degree.
• Glossy piano black lacquer.
• Sensitivity: 99dB
• AES Power handling/ Impedance: 300W/8 Ohm
• Frequency Response: 20-20K Hz ±3 dB
• Net Weight: 80 Kg/pcs
•W554mm x H1246mm x D742mm