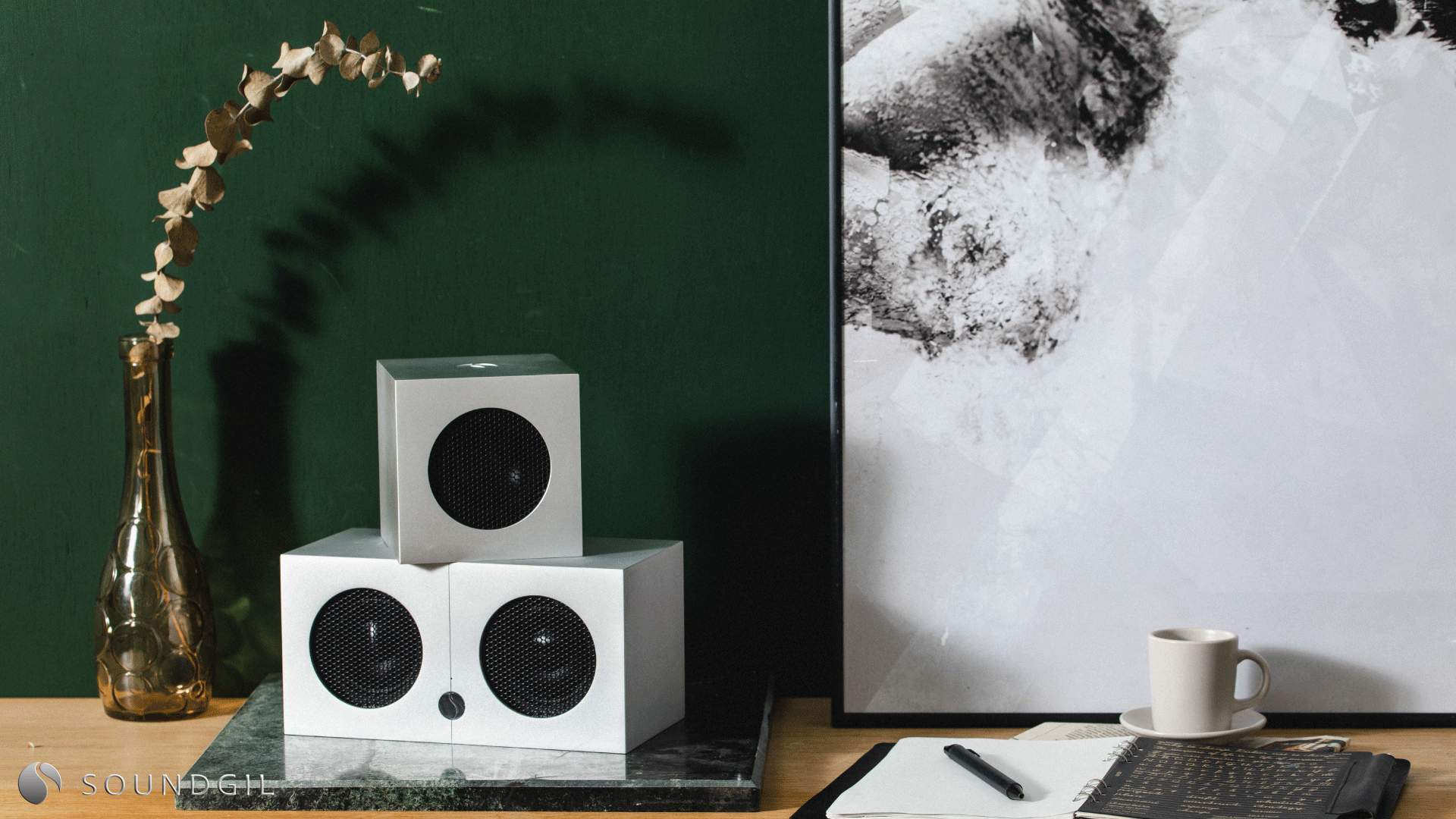 You can be in the Hi-Fi heaven

even in your private SMALL world.
Traditional speakers loom and dominate your space with complicated accessories that easily tangle or are lost. And then there's the overly complicated setup that feels like a workout. Since when does being a music aficionado require so much sweat?
Within simplicity lies peace and pleasure. You are one step away from HiFi heaven.
"We feel like we are listening to a full-scale, audiophile system on a 1:5 scale, with perfectly preserved proportions."
"The Soundgil makes a good impression not only in the elegant living rooms and in the offices of Milan "WELL", which we obviously mention because it is the headquarter of our editorial staff, but they would not disfigure even in a luxurious penthouse in Dubai."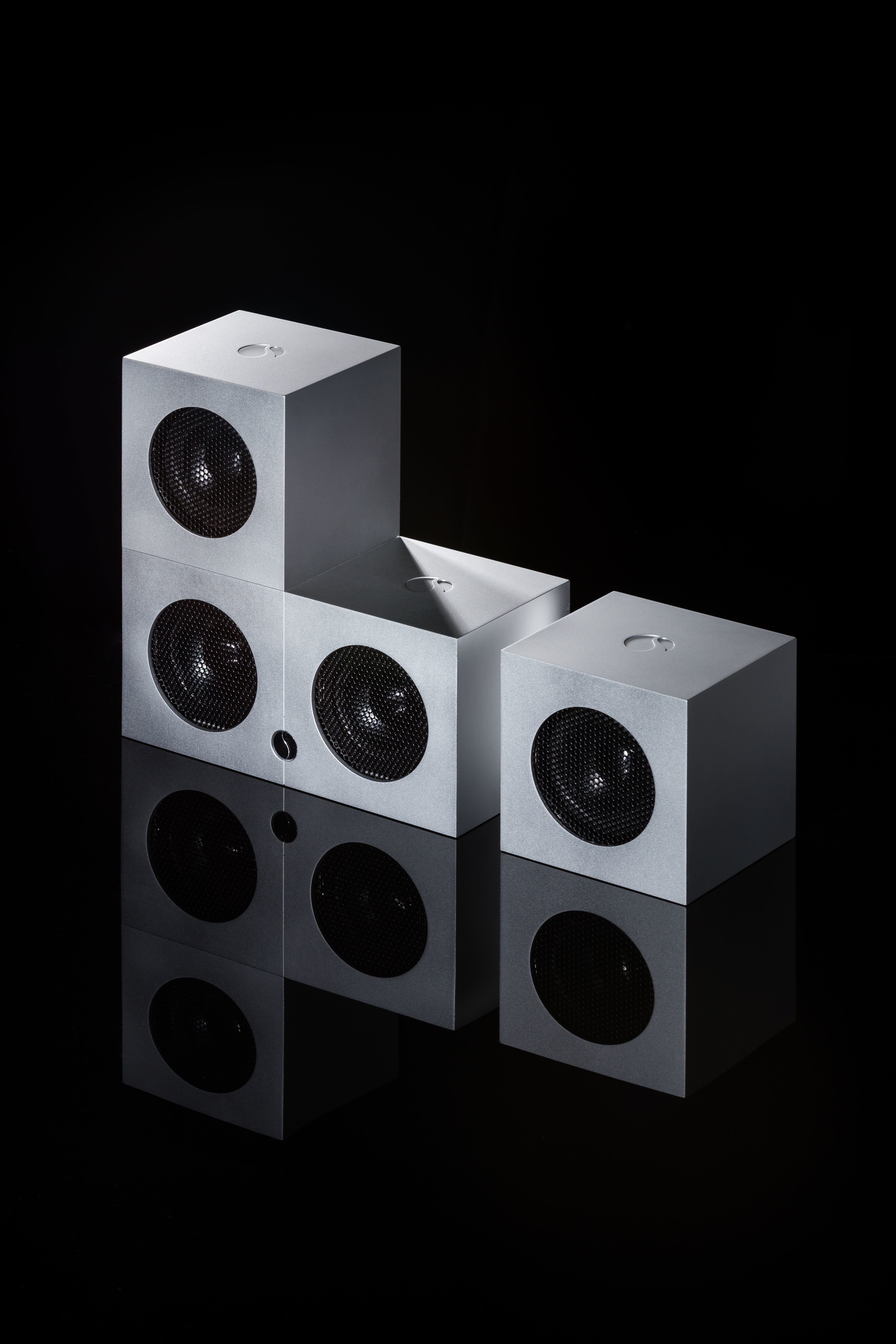 at The Same Size of Speakers
The connection wire adopts OCC. Ohno Continuous Casting (OCC) is a kind of high-purity oxygen-free copper. Its entire copper rod consists of only one grain, and there is no "grain boundary" between grains. ("Grain boundaries" will reflect and refract the passing signal, causing signal distortion and attenuation). ​Therefore, it has extremely high signal transmission performance, making the music signal more clean and transparent without interference.
The sockets and signal line plugs on the speakers are internally gold-plated, which can be used for a long time and have good connection without damaging the conduction of music signals.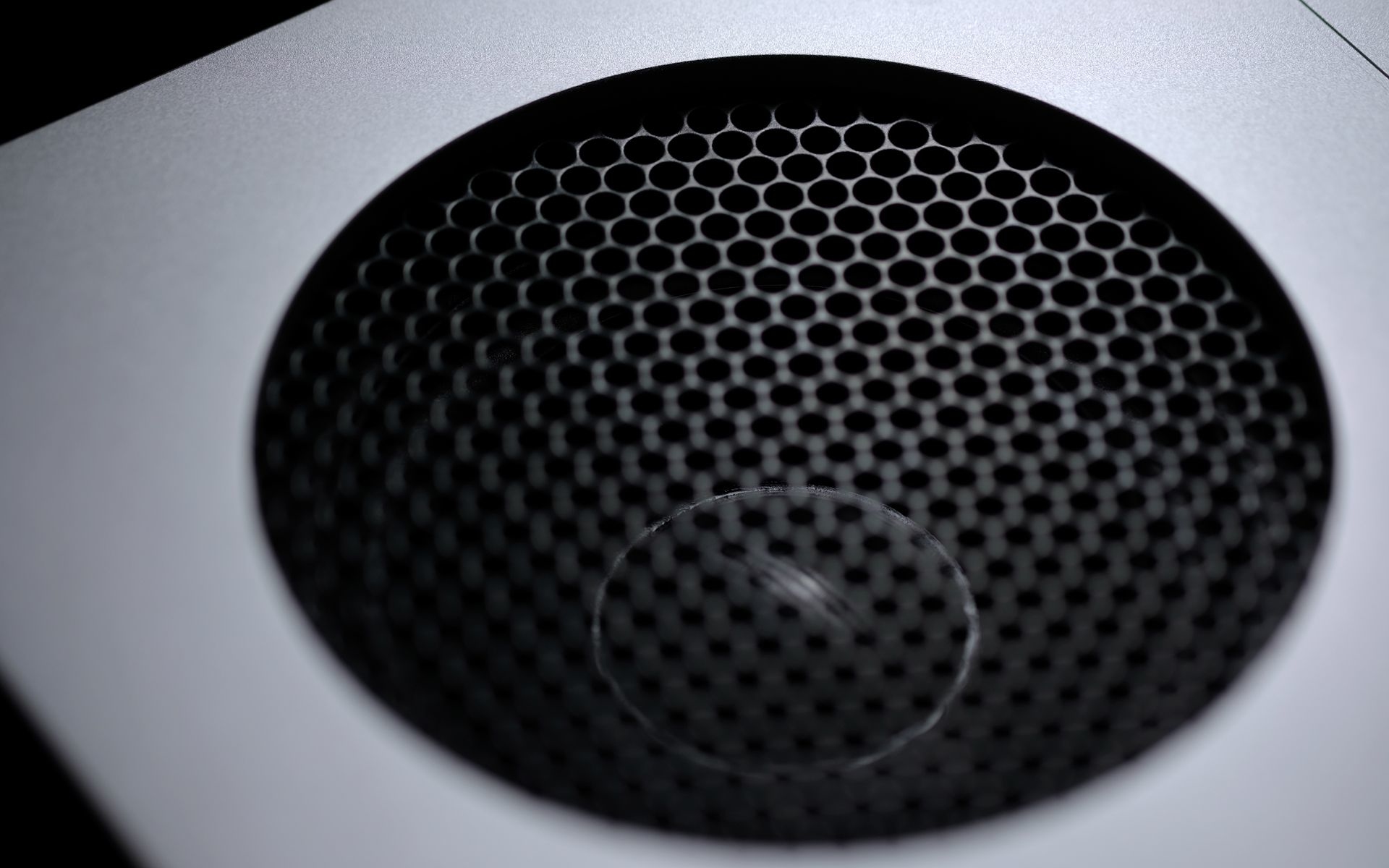 The design of the high-rigidity metal speaker net 
passes 200 hours of salt spray test.

The rusted speaker net is the serious damage to the Hi-Fi quality.  Soundgil's ingenuity design of metal speaker mesh, building perfect sound and protection.  Speaker net is in honeycomb structure.  It does not rust.  The mold is opened to make the punching hole.  The hole is maximized and the burrs are removed completely.  The diffraction can be minimized when the sound is transmitted so the sound will be cleaner.  Soundgil doesn't care about the high cost, we care your hearing experience.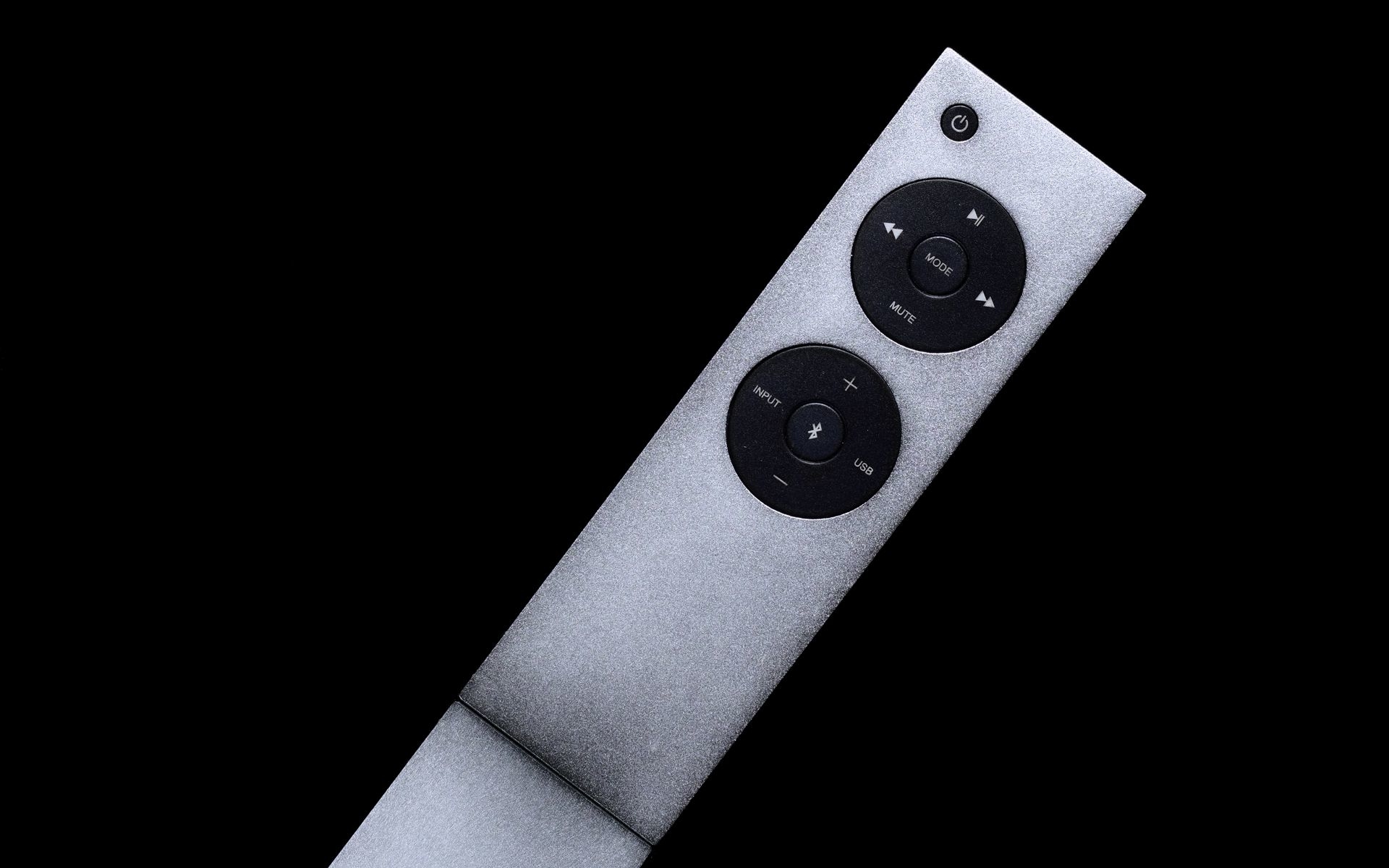 Laser engraving panel guides you 
never get lost in the remote control.
The mark on theremote control is laser engraving to avoid the paint faded after long timeusing.  The real high end speaker is produced detailed from inside out, soyou can experience the sustained value of high end speakers!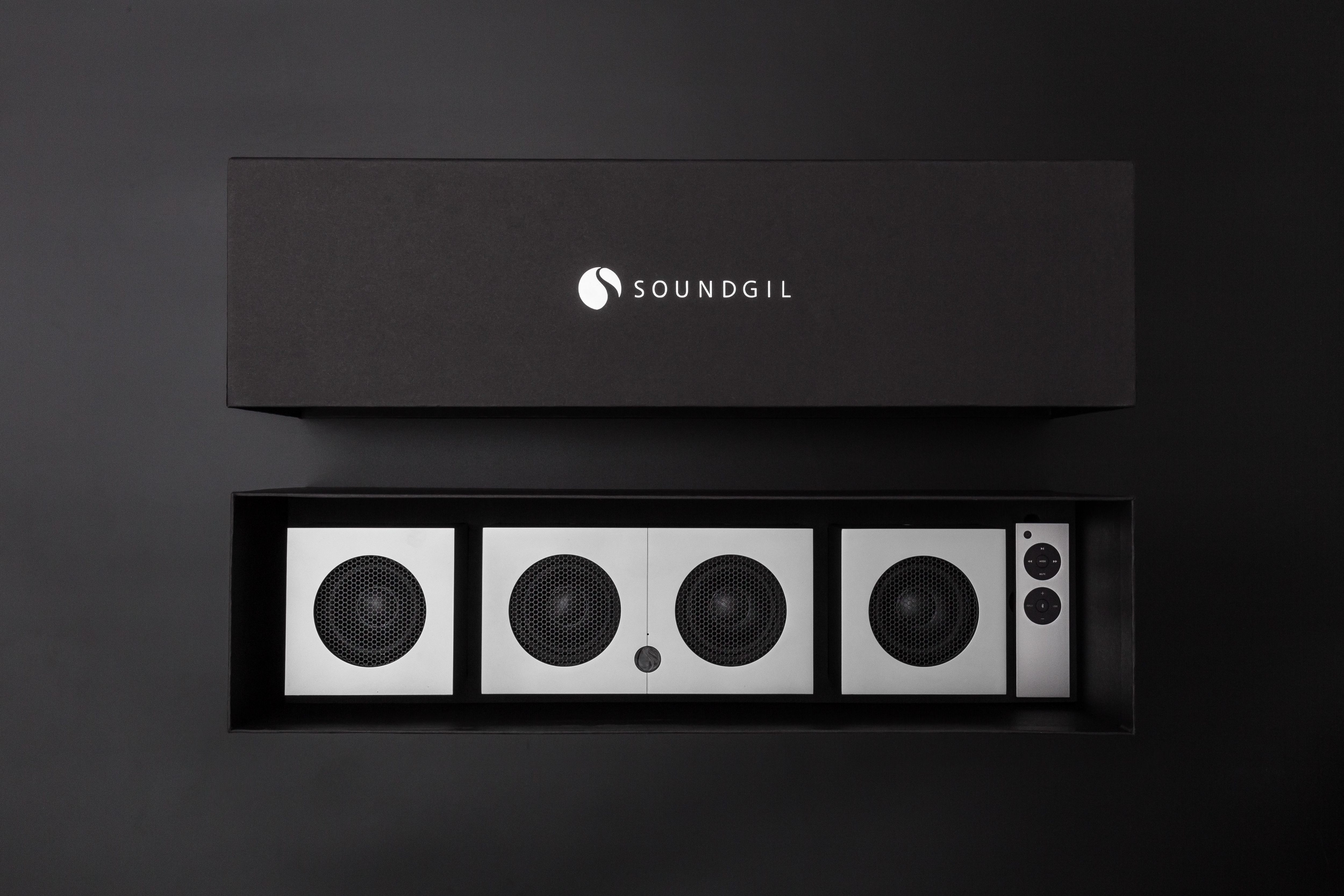 CNC cutting is adopted on the high-density foam acoustic protective layer
The precisionproduction makes the products and accessories fully protected. The products arefree from shaking and collision when being carried and the outer box is robustand not hard to be damaged!
Details of Soundgil CUBE Speakers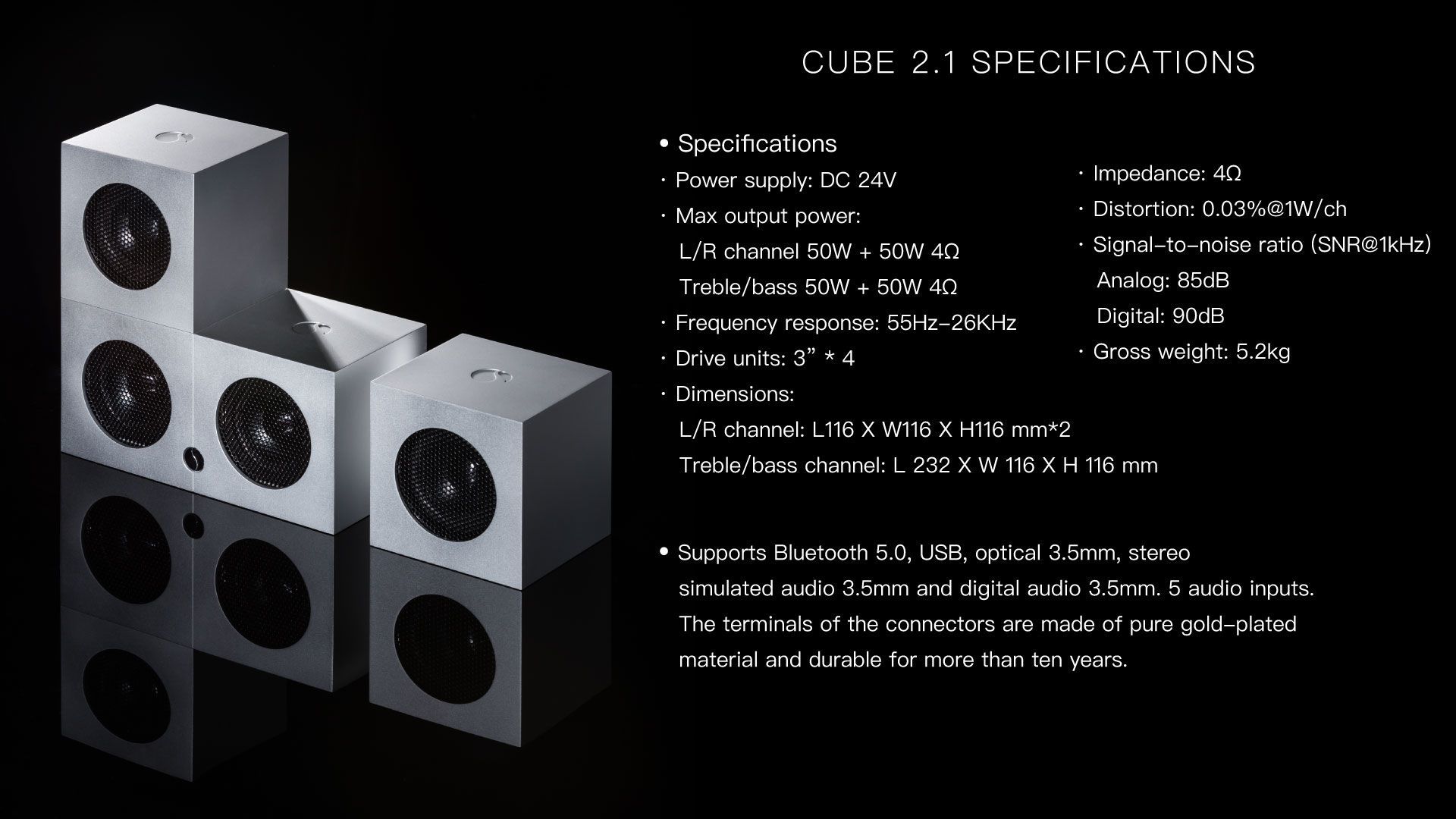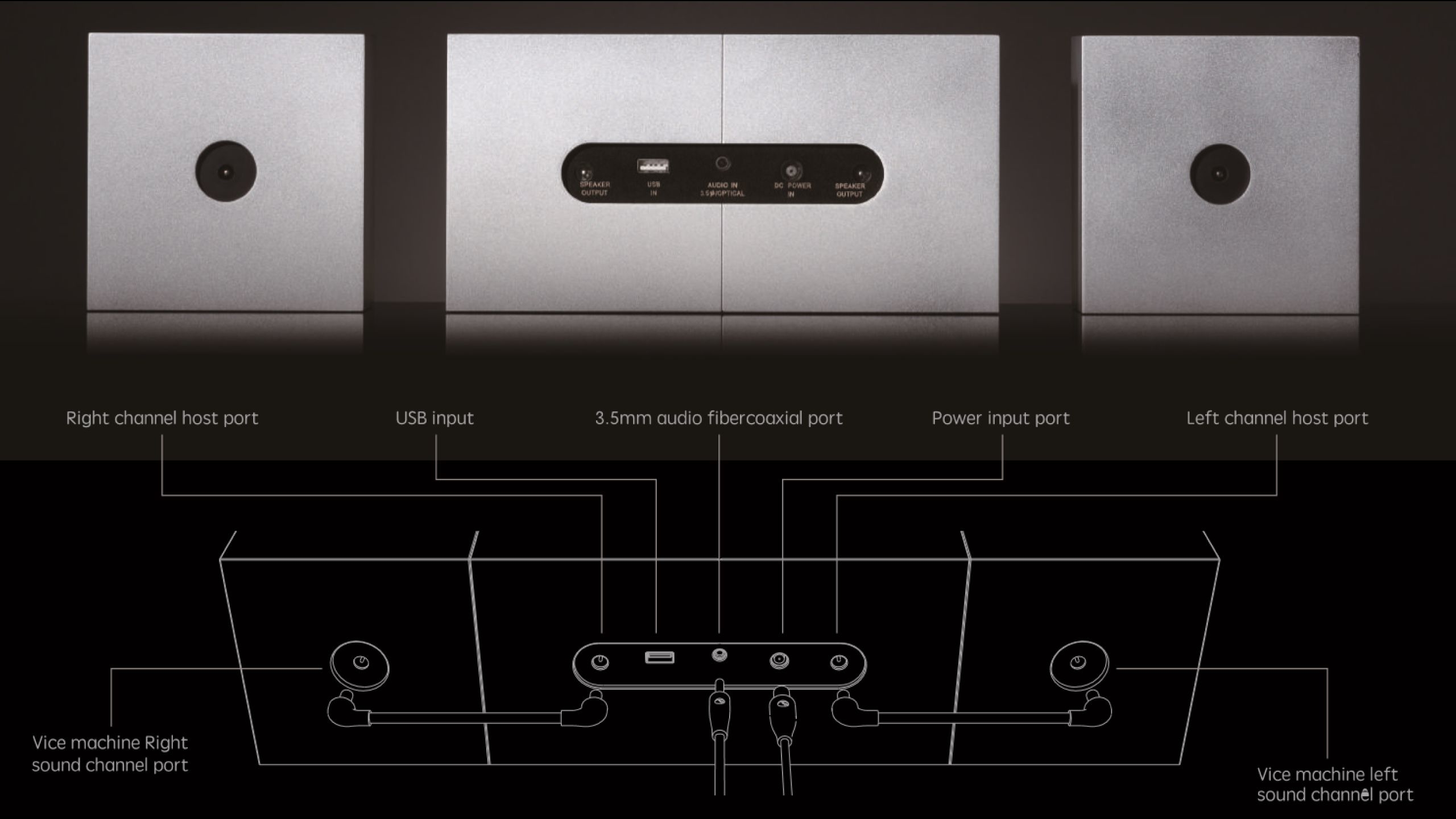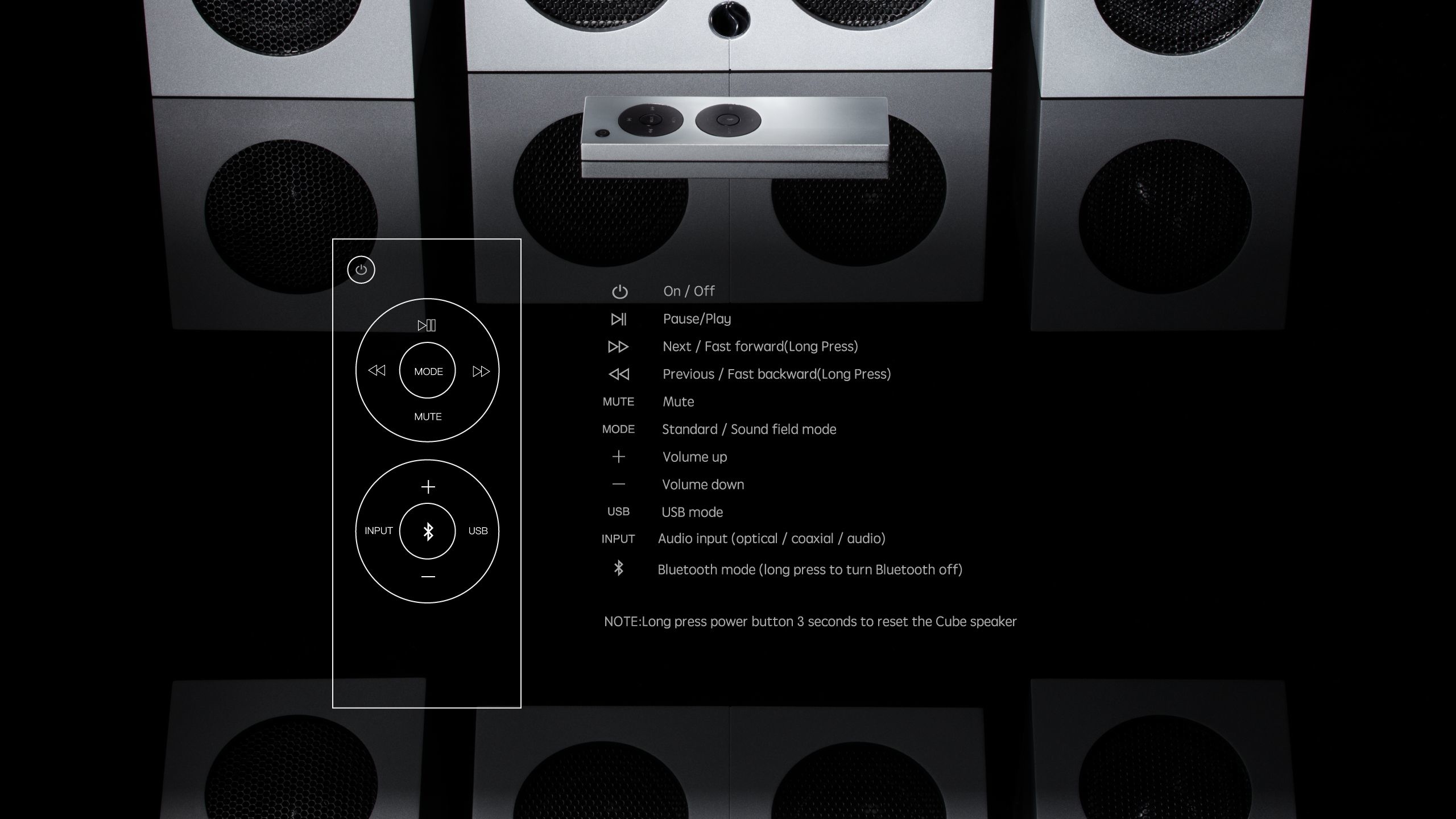 Technical Specifications of Soundgil CUBE
-Frequency response:55Hz-26KHz
-Signal-to-noise ratio       (SNR@1kHz):
  L/R channel:116 X 116 X 116mm*2
  Treble/bass channel:232 X 116 X 116mm*1
-Audio input : Bluetooth 5.0 / USB /
 optical 3.5mm /stereo Simulated audio 3.5mm and digital   audio 3.5mm.